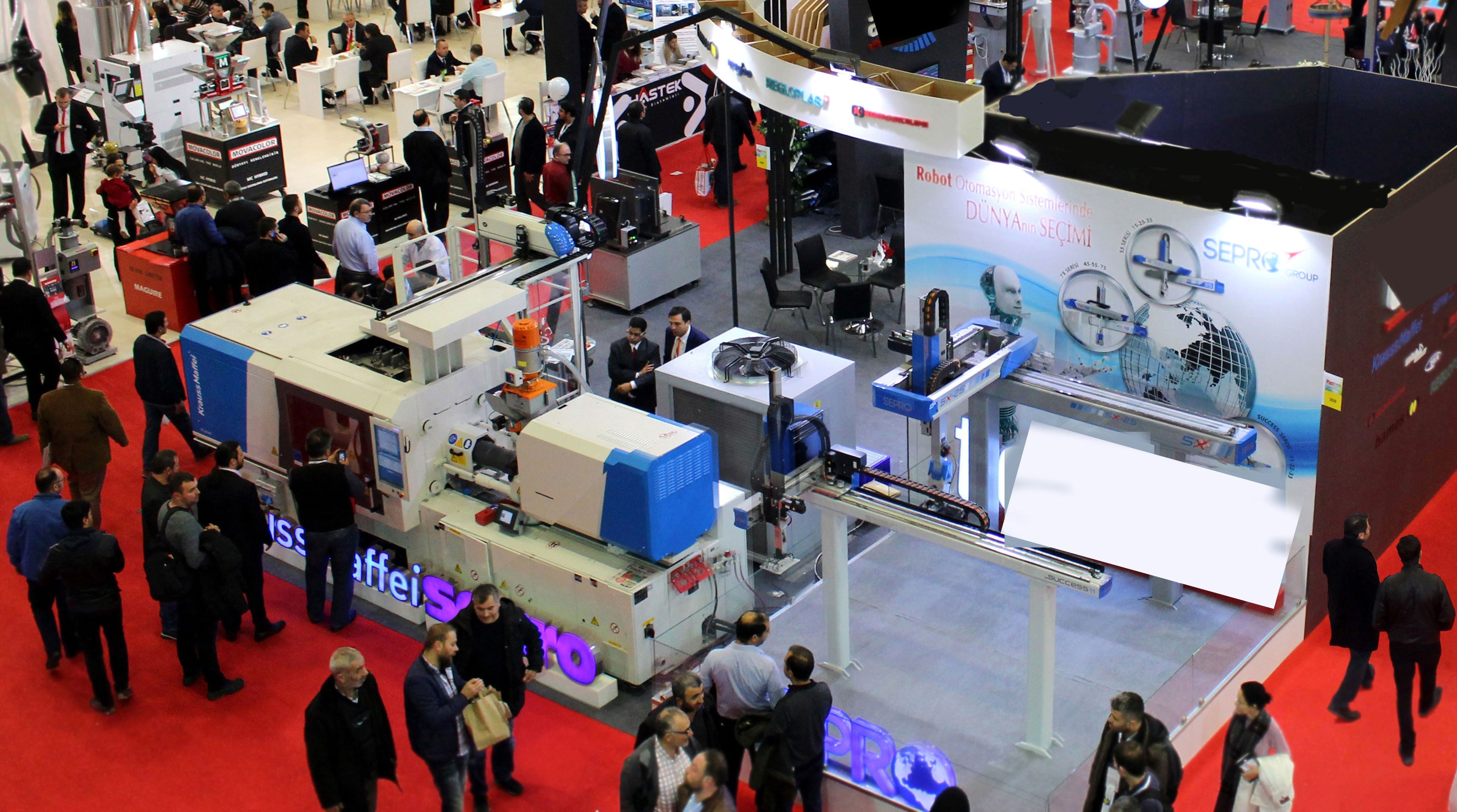 FAIR RESULTS
Plast Eurasia İstanbul 2016, 26.International İstanbul Plastics Industry Fair was organized by Tüyap in cooperation with PAGEV between December 7 – 10, 2016 in Tuyap Fair and Convention Center.

Plast Eurasia İstanbul 2016 Fair brought together 957 company and company representatives from 41 countries and 48.725 professional visitors from 84 countries. Purchasing committees from 26 countries were hosted at Tüyap Palas Hotel. Visitors came mostly from Iran, Algeria, Bulgaria, Iraq, Saudi Arabia, Ukraine, Azerbaijan, Morocco and Germany. The visitors by industry: plastics industry, packaging industry, raw materials, machinery industry, chemical industry, automotive industry, mould industry, recycling etc. According to visitor survey results; 95% of the visitors recommend the fair to their colleagues and 74% of the visitors stated that they established new connections at the fair.


In addition to success graphic of Plast Eurasia İstanbul Fair, this year as a result of marketing activities implemented by Tüyap and supporter organizations, over 50.000 professionals are expected to visit the fair. Organised annually by Tüyap in cooperation with PAGEV (Turkish Plastics Industry Foundation), Plast Eurasia İstanbul will take place between December 6 - 9, 2017 in Tüyap Fair Convention and Congress Center.
PREVIOUS PAGE BACK